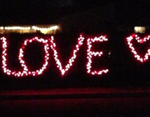 Spending nearly a month in Costa Rica this past May (with my teachers, friends & colleagues at the Harmony Healing Center yoga teacher training) taught me among many jewels, that Kula means community of the heart. I am truly blessed to have experienced the true meaning of Kula.
A safe space was created that invited me to embrace & embody my authenticity, vulnerability & courage.  My Kula encouraged & challenged me not to run from my pain.  Instead, they held a loving place for me to reveal the wrenching agony of hurts I had so neatly concealed within the walls of my mind & body. Even when the pain was releasing like a great storm swelling with blatant uncertainty when it might let up; they gazed with great strength & knowing into my soul; they helped to liberate me from my own chains as they comforted me with healing touch & deep affirmation that I truly belong.
With my community of the heart, I shared conscious, compassionate  & genuine relationships. The pure authenticity, courage & presence of my tribe, gave me the sacred opportunity to go into my resistance & transform the darkness into light; to surrender to the rhythms of life and to be at peace & excited with myself.
Each day I breath & live my  Kula. Each moment of letting go, joy, empowerment, expansiveness, love, connection to the sacredness of ourselves, each other, spirit & our earth … I give thanks to my Kula .  Thank you for this most precious gift. I love you, my Kula … my community  of the heart ?
In our Kula, we are true to ourselves & offer from our heart who we really are. This commitment & soulful expression inspires & uplifts us & all we connect with it. Have you found your Kula ?
Please share your gifts of writing, art, song or story with us (click here) & you may be chosen to be in our first 'to live for' book of collections of deeply inspirational contributions!!
Blessings,
Donna Maria