Creating a Life to Live For
A Genuine Retreat to Nature Just for You!
Nosara, Costa Rica, April 28 – May 5, 2019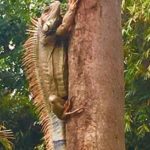 Join us in one of our favorite places, Nosara, Costa Rica, where the jungle meets the ocean, the sun & sky paint a vibrant and colorful canvas every night, and the Pacific Ocean waves surge with renewal and hope. 
Open your heart, spirit, and body to the possibilities of living wholly in your passions and gifts through yoga, heart connections and conversations with like spirited people, and lots of sacred time in nature's majesty.
Nosara, its natural beauty, and its people has been the setting for so much of our inspiration, inner work, writing, and training, so we want to share the Costa Rican vibe with you!
This retreat will be more about self reflection and less about doing, more about being still in nature and less about our day being fully scheduled, and more about the gifts that reside within us and less about what is expected of us. Our goal is to put aside worldly distractions so that we can delve into what we truly desire in our service to the earth, others, and self.  Learn to follow your excitement in every moment to create a life to live for.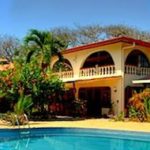 Arrive in  Nosara at the beautiful Casa Romantica Hotel (link to hotel), which is a mere 200 yards from the Pacific Ocean, Playa Guiones Beach, on Sunday, April 28, 2019. This first evening is yours to settle into the surroundings and to enjoy the sunset.
For the next six days we will start each day with an early morning breakfast, yoga session, and then a morning journey into our hearts through a variety of group, heart-centered, activities (shamanic journeying, meditation, writing, and other modalities). You will then be free to enjoy all that surrounds you in Nosara: mountains, zip lining, horse back riding, walking, hiking, surfing,  beaches, fishing, bird watching, massage therapy, siesta, writing, and more. You are the steward of your time and your self on this retreat to nature.
At the end of each day, we will meet for another group activity to explore how you want to bring your passions and gifts to the forefront of your journey and to those people who will be deeply touched by your gifts. Then we will enjoy an amazing Nosara sunset, followed by dinner on your own or with new friends. We will share a dinner of gratitude and celebration on our last night, May 4, 2019 at one of our favorite beach-side eateries. 
Our time together will be personal, so we are limiting this retreat to 12 participants in addition to the two of us. We hope you will join us at this magical place and on this retreat that is about being in nature and you. 
Retreat Details
Rates:
$1200 Single Occupancy 
$950 Double Occupancy (couples can request a room with a King bed, friends can request a room with 2 beds).
Rate includes:
> 7 nights lodging at the Casa Romantica (April 28 check-in, May 5 check-out — A/C, safe, mini-fridge in each room)
> Full Breakfast buffet every morning
> Daily morning yoga session
> Twice a day reflective, group, passion seeking, activity 
> One individual holistic or shamanic healing session
> A group celebratory & gratitude dinner at La Luna, which is a most divine eatery overlooking  the ocean.
You are responsible for:
> Housekeeping gratuities
> Lunch and dinner (except the last night celebratory dinner). See below for more meal info.
> Air and ground transportation 
> Any activities such as surfing, zip lining, horse back riding, etc. Personal note: We are novice but avid surfers and will happily coordinate a group surfing lesson at the beginning of the week and surf board rentals for those who want to ride the waves throughout the week. There will be time throughout each day if you want to surf everyday. We will also plan a group trail and sunset horse ride one evening, and a group zip-lining adventure through the jungle (both exhilarating and breathtaking, but optional, experiences). We will also help connect participants with the appropriate resources to enjoy all that Nosara has to offer.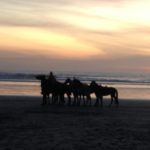 A little information about Nosara, travel and meals.
The easiest way to travel to Nosara is flying into Liberia, Costa Rica, and then taking ground transportation to Nosara, which is about 2.5 hours away. It is best to arrive in Liberia by mid afternoon to have enough time to get to Nosara for sunset! While renting a car is a relatively easy way to traverse the country,  Costa Rican car rental insurance is required and can be costly. We have found that paying for a shuttle to/from the airport (shared shuttle is about $50 each way), and then walking around  Nosara is best. There are also Tuk-Tuks, which are affordable 3 wheel taxi scooters to get you around the Nosara area. If you happen to be attending the retreat with a few friends, then renting a car can be a more cost effective option. The roads are safe and mostly paved.  Casa Romantica is adorable, as is the staff. We typically find that the plentiful breakfast buffet keeps us well nourished until dinner. There is a restaurant on site for delicious and freshly prepared dinners, as well as many restaurants that are within walking or Tuk-Tuk distance from the hotel. A grocery store is nearby, and small fridges are in the rooms to keep fruit and snacks on hand. You are welcome to arrive prior to April 28th or stay beyond May 5th: Please contact Casa Romantica (link to hotel) directly to reserve any rooms that you may want outside of the retreat dates. We will provide more local information for those who decide to attend the retreat.
Deposit & Payment Information
> $100 deposit holds your space (refundable through August 31, 2018) for 7 nights and for the retreat
> First payment of $500 (single or double occupancy) is due by October 31, 2018.
> Final payment of $600 (single) or $350 (double) is due by February 28, 2018.
> Full payments can also be made at any time.
> ANY payments made after August 31, 2018 are non refundable, unless we are able to resell your reserved space (the retreat must be sold out and then we can re-sell your space).
> Space is limited to 12 participants so we recommend sending your deposit to hold your space. Additionally, a minimum number of participants will be required to insure basic coverage of lodging costs, so consider holding off on purchasing plane tickets until we confirm we have ample interest.
You may reserve your "Retreat to Nature" space or make any payment by mailing a check payable to "To Live For LCC" PO Box 74, Bailey Island, Maine, 04033.
Credit card payments are accepted through our partner, Square–just click here!
Once your first payment is received, we will send you a registration form to complete.
Questions? Email us at paul@tolivefor.org.