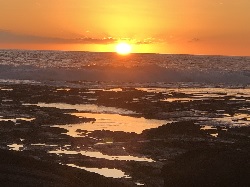 To Live For (LLC) is very excited and humbled to announce our newest project, "Loving Kai" (Kai is the Hawaiian word for Ocean), which will be published on WORLD OCEANS DAY, JUNE 8, 2020! Our planet's oceans need immediate attention from all of us, as you know, and we would be honored if you would join us in being part of this oceanic healing project.
We are looking for 34 WRITERS and 34 PHOTOGRAPHERS/ARTISTS to help co-create a book with inspiring, thoughtful, heart centered, beautiful, and authentic stories or poems about the ocean. We will select 34 stories or poems from 34 different writers and then select 34 photos or art designs from 34 different artists. The story or art work you contribute can be joyful, sad, healing, insightful, educational, scientific or humorous. Your reference be working in the ocean, being in the ocean, seeing the ocean, living near the ocean, feeling connected to the ocean, or just being aware of the ocean. There is no right or wrong item to submit for consideration as long as it is yours. No one person will be selected for more than one contribution, so the book will be comprised of 68 different writers and artists. See below for more specific information about submission and selection guidelines. All contributors will be given credit and we will happily provide your bio and contact info/website if you desire.
Why 68 writers and artists you may ask? Because the book's publication date will coincide with World Ocean's Day on June 8, 2020 or 6.8.20, and the first two numbers are 68. World Ocean's Day has been a vision of "The Ocean Project" since 2002, and their focus is inspiring and educating our youth about the majesty and concerns of the ocean; therefore, at least half of our 68 writers and artists must be under the age of 21. This age group represents our future and they are the ones who will lead the rest of us in caring for the earth and her oceans.
To date, To Live For has produced 4 INSPIRED shows, published 2 books, interviewed people from around the world for our website, and served as volunteers at 4 different retreat centers with a focus on protecting our earth and inspiring others. Any profits we made through our INSPIRED shows were donated to environmental or youth programs. In the same spirit, 50% of "Loving Kai's" net proceeds will be donated to The Ocean Project in honor of their commitment to our youth and oceans. The remaining proceeds will provide the seeds for additional To Live For projects. "Loving Kai" is based on these same core values of all of our previous work and are the foundation of To Live For:
Inspiring love, joy, and positive vibes
Supporting our youth
Caring for our sacred earth
The success of the "Loving Kai" project will depend ENTIRELY on our community and on spreading the message about this project as globally as possible. We hope to have the blessing of having to select the 68 contributors from thousands of submissions. Please consider submitting a poem, a short story, a photo, or a painting/design that you feel represents your feelings about the ocean, the sacredness of the ocean, how the ocean is important to you or us, or your concerns about the ocean. Also, please consider sharing this project with friends, colleagues, teachers, and loved ones. We need YOU to help us create and publish "Loving Kai."
We are grateful to the depths of the earth's oceans for your consideration of submitting your work, for helping to share this project, and for your support and love.
Paul and Donna Maria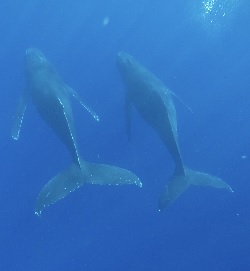 SUBMISSION GUIDELINES
Anyone from around world can submit a story, poem, photo, painting, or art design
Submissions are limited to one written submission and one photo/art piece per person
If you submit a written piece and an artistic piece, only one of the two submissions may be selected in order to insure 68 unique contributors.
Written stories and poems are limited to 1500 words.
By submitting a story or artistic piece, you attest that you are the original author or creator, and you give To Live For, LLC permission to publish your work if it is selected for publication in "Loving Kai."
By submitting a story or artistic piece, you attest that you are the original author or creator, and you give To Live For, LLC permission to post some or all of your submission on our website and related social media accounts, even if your work is not ultimately selected for publication in "Loving Kai."
If your work is selected to be published, you understand that you will not receive any financial payment for your contribution.
If your work is selected to be published in "Loving Kai," you are welcome to have your work re-published. To Live For, LLC has no intention of owning or copyrighting anyone's contributions.
In order to keep costs minimal, so that we can contribute as much as possible to The Ocean Project, To Live For, LLC intends to publish "Loving Kai" through Amazon Kindle Direct. Electronic (Kindle) and Paper versions will be available.
A panel of artists, writers, and earth lovers will make the selection of the 34 written pieces and associated 34 images.
Stories and poems should be placed directly into an email and submitted to paul (at) tolivefor.org.
Images of your art work or photos should be sent as an attachment to paul (at) tolivefor.org.
If you have questions or comments, please send an email to the address above. Include your phone number if you would like us to call you.
The deadline for submission of all work is Earth Day, April 22, 2020.