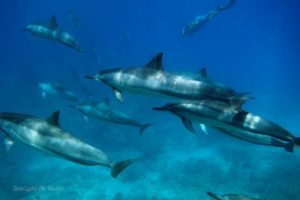 All of us have the capacity to empower, heal, and love each other, our families, our selves, our communities, and our earth.
'To Live For' creates opportunities for you to share your passions and gifts through creative writing, art, music, and story telling.
Your courage & vulnerability to share a part of your self will inspire others to create and share their own moments and experiences that are 'to live for;' therefore, expanding empowerment, healing, and love across our sacred earth.
All of us, and our heart led stores, are 'to live for!'
Our Story
When we met a few years ago, the connection was immediate and profound on many levels. As we spent time together, we both knew that we would be 'working' together in some sort of humanitarian and uplifting fashion,; after-all, we were both walking on a deeply spiritual, healing, and unique path We both shared a deep commitment and trust in following our hearts and passions, and using our gifts to help others. Different concepts of how we might work together were discussed, but the idea of 'to live for' did not emerge until a couple of years into our marriage.
Donna Maria is one of the most positive people one can meet, and one of the ways she exudes this amazing outlook is to use only positive words. She takes ordinary expressions, and ups the anty on the vibe factor. For example,she doesn't say 'good-luck' to people. From her heart, she will say, "God luck!' Instead of using negative expressions regarding a challenging situation, like 'that s_ _ ks,' Donna Maria will say, 'that's less than excellent.' Even when during her rare human moments of being upset, she stays upbeat through word choice.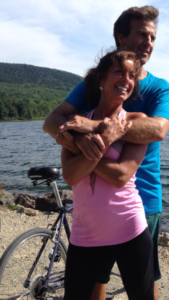 Well, instead of using the expression that's 'to die for' to describe the ultimate tasting dessert or phenomenal experience such as sky diving Donna Maria will shout out, 'that's 'to live for!' We were on a weekend escape in Bar Harbor, Maine, when the idea of encouraging people to seek experiences that are 'to live for' would help spread empowerment, healing, and love across our communities. As more people believe in and strive for living in their passions and gifts, we believe this would not only help all of us to live in joy, but it would bring tremendous healing to the earth, which we seem to have disregarded the past century. And so 'to live for' was born!
Our personal story as a couple is one of profound love, gratitude, challenges, faith, commitment, adventures, hopes, and dreams. We met in the Fall of 2012 and quickly fell in love, marrying nearly a year later. We share many qualities: teenage children, spirituality, devotion to family and friends, nature, a commitment to self growth, healing, traveling, active lifestyles, golf, biking, kayaking, and a deep desire to be true to our hearts, passions, gifts, and to inspire others to be true to themselves.
We hope 'to live for' will bring upliftment, positive energy, and inspiration to many people around the world. We are grateful for people like you who support our efforts and who help spread the vibe of joy and love by sharing your own gifts and passions.
Donna Maria Bordeaux
Donna Maria is a mom, physical therapist, dancer, teacher, yogi, and avid exerciser. Her sons, Marley and Quinn, are young adults with brilliant musical talents. Donna Maria is founder, president, and co-owner of Greater Brunswick Physical Therapy (twice winner of business of the year for the Maine midcoast region), which employs 25 people in 5 locations. She has taught hip hop and jazz dancing for 20 years, performed in over 60 shows, and was the founder and director of Light Body Dancers. She has spearheaded many community benefit dance and other programs, and hosts 4 free healing clinics in the Brunswick, Maine area every year.
Donna Maria is currently pursuing becoming a certified yoga instructor. She loves connecting to Spirit through meditation on a daily basis, biking, dancing, being by the ocean, yoga, surfing, helping people heal, and traveling to sacred places like Costa Rica and Hawaii. Life is to live for!
Paul W Knoll
Paul spent nearly 20 years in education as a counselor and administrator at the college, high school, and middle school levels. Once driven to become a leading educator in public schools, a brain injury from toxic mold in his school forced Paul to re-learn basic living and communication skills, but this very difficult time helped him to realize that he needed to find a healthier way to live. As a child, Paul was very engaged and intrigued by the Native American culture, so his injury helped him reconnect to his childhood gifts and passions. Through various alternative healing modalities, Paul became very interested in the shamanic practice, and has since helped others become more deeply connected with their inner self and with the beautiful nature that surrounds us. He promotes the concept of living in unison and trust with nature, living simply, and caring for each other, our communities, and our globe. Paul was honored to be a story teller for the live production of The Moth Radio Hour at the State Theater in Portland, Maine in June 2013. This story was distributed nationally and world wide in the winter of 2015. Paul's stories and poems have been published across New England in newspapers and magazines and on radio shows. He enjoys scuba diving, photography, biking, golf, learning to dance, surfing, travel, and just being by the ocean. Paul has two amazing daughters, Ally and Anne, who have supported him during some very challenging times. They are to live for!